Hello there! I am Atrice, I'm 35 years old and I live in Denmark, Europe. I am also a mother and have two jobs, meaning I am often busy during the days, but I am almost always online in the evenings to plot and post. Reply to this thread, send me a PM or catch me on Discord if you want to work something out with any of my chars
ALESSANDRO DA VERONA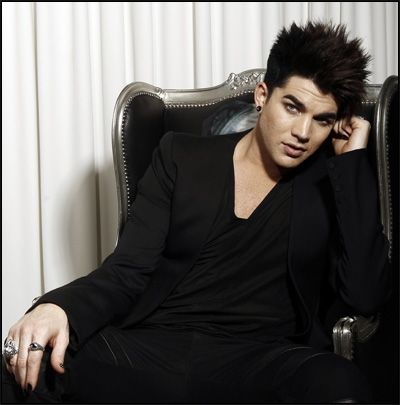 23 year old wealthy bachelor from Verona
Keywords: Touchy-feely, Naive, Sweet, Kind, Charming, Inferior, Loyal Friend, Bisexual, Vain, Talkative, Submissive.

Friends
Among his close friends he so far counts Beppin Pasqualigo, Michela Cellini, Narciso de Venezia, and Agustin Barbaro. He can always use more friends. However, he has recently been hurt/traumatized and is not as outgoing as he used to be. As a friend, he will be your shoulder to cry on and the one to try and cheer you up, but he will also need your shoulder to cry upon. He will share hugs and touches like no one else. Be his friend and you have a friend for life!
Lovers
Alessandro fell in love and was engaged to a woman with manly parts earlier in 1792. The engagement has ended however and they are not going to marry after all - which leaves Alessandro free to take lovers. Previous lovers of his are his former fiancé, Sergio Vittoria Renier and Lothario Venturi, Bruno Cremonesi and Narciso. Alessio likes pleasure and love-making with both genders. He often likes to get around, although recent events in his life has made him more alert and cautious.
Enemies
It is difficult to get Alessandro to dislike anyone - but he dislikes Umberto Orazio because he took advantage of Alessandro and sent him into quite the depression. Alessio dislikes blood, pain, fights and violence and does not understand people who enjoy this. He will however try and get out of the worst situations, not by fighting, but by offering whatever else he has to offer. Less nice people may easily take advantage of his kindness and inferiority.
ANGELICA DA VERONA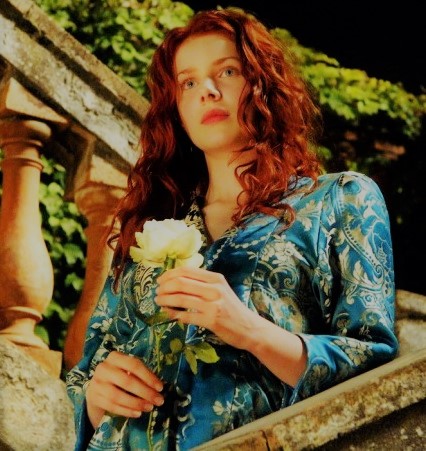 21 year old free-spirited bachelorette from Verona
Keywords: Touchy-feely, Sweet, Warm, Funny, Charming, Loyal, Bisexual, Talkative, Outgoing, Outrageous, Outspoken, Fighter

Friends
Angelica has just arrived in Venice and is ready to make many new friends. Her best friend is her brother Alessandro, with whom she has a very close relationship, but that does not mean she can't make other friends. She does have a hard time just being friends though – Angelica tends to, at some point, want more. She is however a loyal friend and always more than willing to stand up for anyone who has been wronged.
Lovers
Like her brother Alessandro, Angelica is very open-minded and is far from a virgin. She enjoys both genders in bed and likes to get around an experiment. She has not ever had a long-lasting steady lover however, and while she has been engaged, the marriage never happened. This suits Angelica just fine, although she is supposed to look for a husband.
Enemies
Anyone who wrongs her brother, wrongs her friends or wrongs her lovers… or just anyone who wrongs the weak and the inferior, they are Angelica's enemies. She can fight, both with her bare hands and she's also able to wield both sword and knife. She's not afraid to stand up for a verbal or physical fight.
RUGGIERO CARAVELLO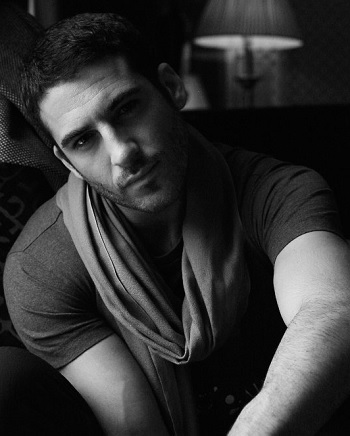 30 year old painter and womanizer
Keywords: Talented, Artist, Womanizer, Libido, Charming, Confident, Masculine, Macho, Brainless, Widower.

Friends
Ruggiero must have a few friends out there; fellow artists and interesting personalities. Perhaps some of his former lovers too, or people who don't fall for his charms so easily. Lola Winchester is among his friends.
Lovers
Ruggiero loves lovers and has quite the libido - he loves spreading himself around! He will jump on almost any lady, as long as he considers her pretty, and both marital status and age matters little - beauty and interest matters more. He has a hard time with the word 'no' though and has before been known to force himself upon women, even virgins. He is currently engaged to Lucilla Trevisan, but that doesn't mean he'll stay faithful.
Enemies
Husbands, fathers, mothers, siblings of those that he slept with. People who angered him.
RENATA FRASCATI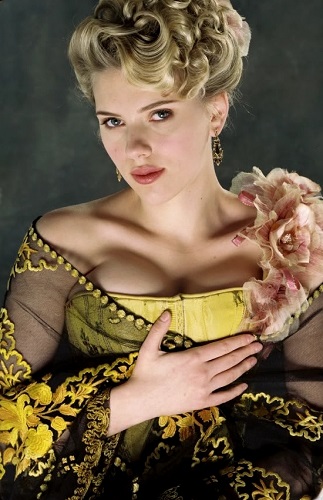 32 year old brothel owner/Ruffiana
Keywords: Charming, Determined, Confident, Feminine, Passionate, Superior, Experienced, Talented, Donna

Friends
Renata keeps her employees close, but not close enough to call them friends; they are employees and she won't trust them to stay forever. It is likely some of her former clients are her friends now, as well as other women who dare to not have a husband, like Maria Rosa di Vola.
Lovers
Renata only takes the lovers she wants; she's sold her body to men she didn't want for long enough, and nowadays, she's rather picky. She does like sex though and does like having lovers, as long as it is someone she wants too. She likes both men and women, as long as they don't try to control her. At the moment Renata is in an odd dysfunctional relationship with Antoine Moscati, whom she has fallen in love with.
Enemies
Wives to the men who visits her brothel and perhaps former clients and patrons, who were kicked out for one reason or the other. Some men also may not be too fond of the idea of a woman running a business. Both men and women may look down upon her, for what she is and what she has been.
MICHEL LEFÉVRE
36 year old French spy and debt collector
Keywords: Confident, In Charge, Charming, Scheming, Criminal, Control-freak, Workaholic, Cold

Friends
Michel isn't likely to have a lot of friends. Perhaps those who despite the French upper class like he does - fellow revolutionaries and other people from his past. People who are like-minded may become his friends, but he may not find many of them. He never had many friends and there's a good chance he won't have them either.
Lovers
Michel has always mixed business and pleasure and he can be very charming and alluring. Although he for awhile stayed faithful to his lover, Bruno Cremonesi, he is now once more open towards pleasure with anyone, as long as it serves his own purpose too. Michel likes both women and men, but he does not speak of his own desire towards men.
Enemies
Any French noble or anyone who supports them and helps them in any way are his enemies. And anyone who tries to knock down his confidence or hinder him in doing his job. As mentioned, he can be charming, but only to a point.
LEONARDO ARMENIUS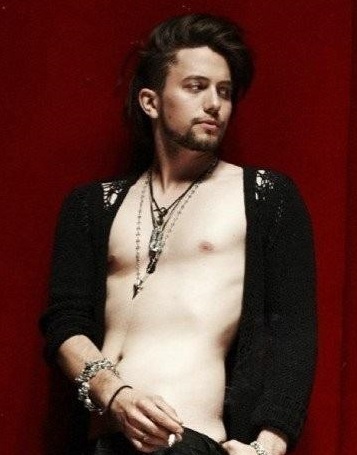 22 year old prostitute from Rome
Keywords: Hyper, Talking, Charming, Mischievous, Playful, Bisexual, Vain, Vengeful, Bitter

Friends
Leonardo is quite friendly and likes to talk and have fun. He'll be your friend if you'll be his, but you can almost bet he'll want more than just to be your friend. Especially if he senses he can use you for something.
Lovers
Since he is a prostitute, Leonardo is bound to have quite a few lovers. He takes both male and female clients and prefers to be paid to sleep with people at the moment.
Enemies
Leonardo has one woman he has sworn to bring down; Renata Frascati, who is actually his half-sister – they share the same mother. But Renata murdered Leonardo's father and he has never forgotten that. Anyone who is a friend of Renata is his enemy and rival.
CHARLES PIERRE PONSARDE
31year old seer and healer from France
Keywords: Strange, Stargazer, Visions, seer, Healer, Astronomer, Loyal, Bisexual, Outsider, Intelligent

Friends
Charles never had many friends in his life - most people considered him strange and weird and would rather pay him for his advice, than have him give it freely as if to a friend. And recently he experienced friends backstabbing him, after the revolutionaries he worked for in France considered beheading him. He'd love to have friends. But he's not sure how to have them.
Lovers
While he has had a few lovers during his life, love and sex was never a major concern for him. He is more concerned with the world as a whole and the people in it, than in anyone in particular. He does enjoy both genders however and if they right person came along, perhaps he would fall in love.
Enemies
With his strange claim to have abilities beyond normal, Charles is used to having people dislike him. It doesn't bother him all that much, since it is basically his life. I'd love for someone to name him a heretic though, and send him through some really rough times. He could also have a vision about someone and it's not what they expected/wanted, and therefore they turn against him.